Working from home in the snow?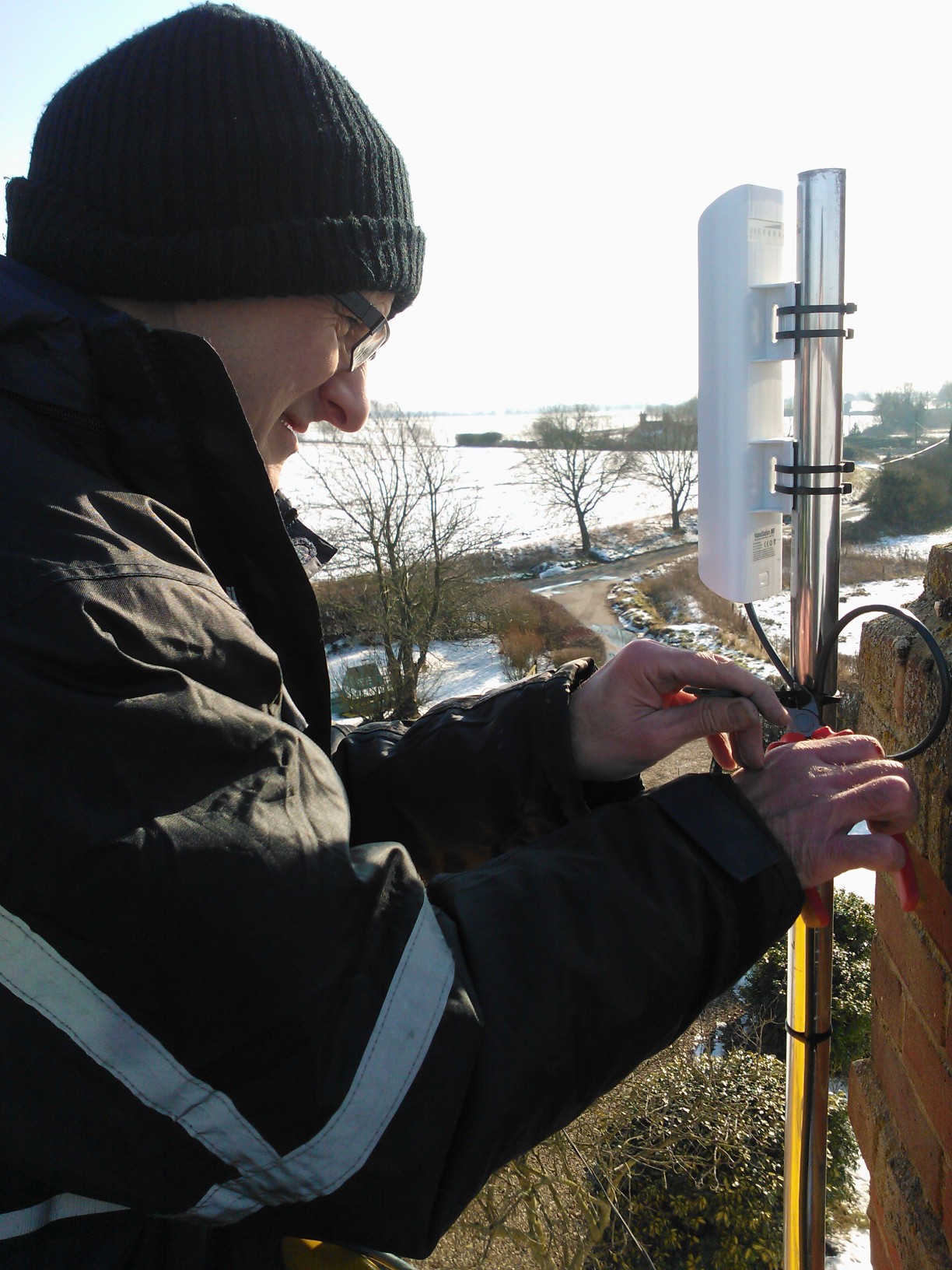 With the snow many of us are working from home today. This can be a great way not only to avoid travel delays but save money and achieve a better work life balance.
However, broadband speed and reliability can be an issue when it comes to staying connected to colleagues and the office. That's where ThinkingWISP can help.
ThinkingWISP is a next generation Wireless Internet Service Provider or WISP which offers a fast way to connect to the internet without the speed, cost or service restrictions of traditional solutions. As it's a wireless system you can benefit even if your current internet speed is very slow because of where you live. In addition, you do not need a BT line so there is the opportunity to save money.
To see if you could benefit from ThinkingWISP call 01603 558001
We have expanded our network to cover over two thirds of Norfolk, (click here to see a map) and have further expansion plans so even if we can't reach you now register your interest to be contacted as soon as we can.
How to stay connected when working from home
VPN (virtual private network) – This is a common way to securely connect to files on your office server. When connected your computer will behave exactly as if plugged into the network in the office including access to email, files and even printers (more than once we have found ourselves accidently printing documents in the office whilst working from home). To connect via a VPN you need at least a 2mb/s connection. Importantly that broadband needs to be constant and reliable, so poor quality and burst speeds are no good.  ThinkingWISP receive 100% very good or excellent feedback from its customers on the quality of its service.
Skype or other VOIP services (Voice over the internet protocol)-  are another great way to stay in touch with colleagues either one to one or via a conference call, even sharing your screen or video. Skype requires about 1.5mb/s to run video calling but remember bandwidth usage is cumulative (so two services requiring 1.5mb/s need a 3mb/s connection to work well). This cumulative usage is often the main reason to upgrade a connection with you or other family members  (children off school playing online for example) using  multiple internet services. ThinkingWISP offers packages from 3mb/s to 10mb/s to meet your needs and unlike other services these aren't 'up to' speeds.
Dropbox, google drive and many other cloud services can allow you to share document easily. Some services will even allow multiple users to edit a document simultaneously. 

One of the things to remember with document sharing is your upload speed. Many providers don't make their upload speed easy to find out but our basic Home service comes with 0.5mb/s that will meet most needs but if you need more other services come with 1mb/s or 3 mb/s upload speeds.
Want to find out more about ThinkingWISP call 01603 558001 
And however you are spending these snowy days please stay safe and warm
ThinkingWISP team