Frequently Asked Questions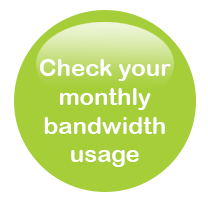 How do I check my usage limit?
To check how much of your monthly usage you have used, click on the button to the right. Please note you must be connected to the internet via ThinkingWISP for the link to work
My speed has suddenly dropped?
The most likely explanation of a sudden drop in speed is that you have reached your monthly usage limit. When this happens your speed is reduced to 512k/s(0.5mb/s) until the end of that usage period. If you regularly reach your limit you should consider upgrading to a package with a higher monthly limit. Click on the button above to check your usage.
Should you still be within your usage limit and your speed is still slow, please contact our support team on 01603 558001 and select option 2 for technical support.
I want to use a Smart TV – what package do I need?
The amount of data usage per clip watched varies depending on the size and quality of the clip. For example, watching a 73 minute programme on BBC iplayer uses around 820MB of data. To put this into perspective, watching an episode of Strictly Come Dancing means you have used 0.8GB of your data package. If you think you will be frequently watching Netflix / BBC iplayer etc then you may need a higher package to cover your usage.
What equipment is provided to install ThinkingWISP?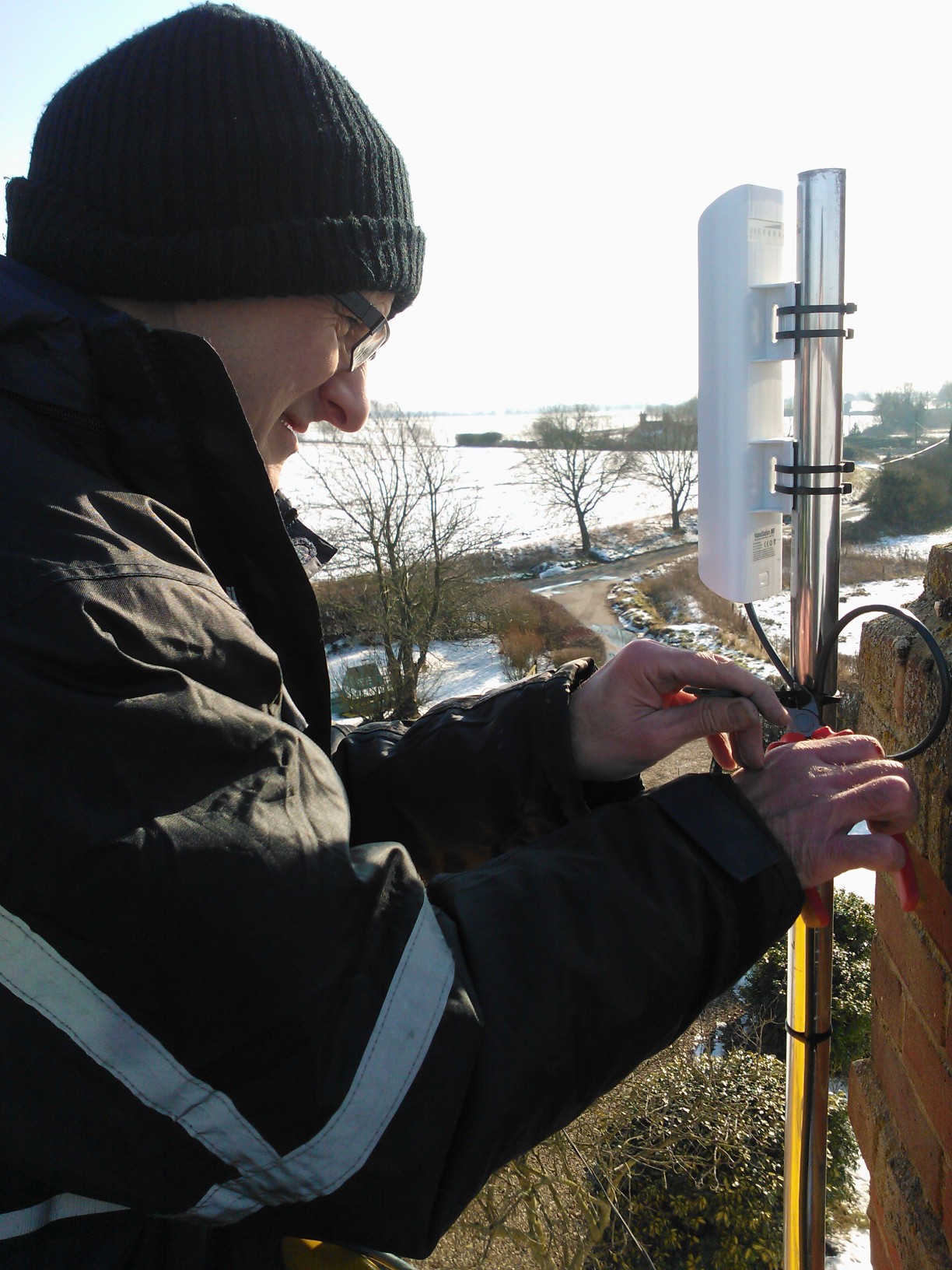 Receiver
Standard single wall mount or chimney mount
30m cable
Pole up to 2m
Wireless access point
If you live in a large house or a house with very thick walls, additional equipment may be required in order for you to access WiFi around your property. Any additional equipment is chargeable.
What happens when an engineer visits to complete a survey/install?
The engineer will check your property to determine if a signal can be provided. If a signal is possible, the engineer will install the receiver on a chimney and run up to 30m of cable to your computer. The engineers will go no more than 1m into the property, anything additional may be charged.
The installation should take no longer than three hours. If the installation cannot be completed due to external factors then you may be charged for additional costs/equipment.
Installation checklist
There are a number of factors which could make an installation not possible and the more information you can provide regarding the site/property, the better to help us build an accurate picture to ascertain if an installation would be possible. Please see the checklist below to see if any of the factors listed apply to your site/property. If they do, please let us know as this may affect installation and/or additional charges may be applicable if the installation is non-standard (please see above);
Pitched / thatched roof?
Listed property?
Single storey building?
Trees surrounding property?
Are you in a dip?
What are the costs of the VOIP package?
VOIP is a convenient and cheap way of replacing your landline by routing calls over the internet. As Thinking WISP doesn't require a phone line to operate, VOIP allows you to still have the comfort of a home phone but save £140 a year on line rental and benefit from cheaper calls.
A VOIP service with Thinking WISP with a standard number (e.g. 01362… etc) costs £9.99 (inc VAT) per month.
To keep your existing number there is a charge of £60 + VAT and a lead time of 15/17 working days.
VOIP handsets start at £65 + vat each
to the right is a list of VOIP call charges.
* VOIP requires power to function it is therefore not suitable as an emergency phone line replacement
Fair usage policy
If you use our unlimited broadband service then our Fair Use Policy applies to you:
1.
Why do we have a Fair Use Policy?
At peak times, a lot of customers use the shared network bandwidth at any one time.A very small number of our customers use their broadband service inappropriately, for example when sending or downloading very large files, or using 'peer to peer' and file sharing software (which may be sending and receiving video and other large files constantly). This means that service quality for all users is affected, making it slower for everyone to access the internet or send and receive emails, especially at peak times. Peak times may fluctuate between 5pm and midnight, Monday to Sunday.The vast majority of our customers use their service considerately and their usage levels during peak hours don't disproportionately affect the shared network capacity. Even though only a very small number of our customers use the service inappropriately, their activity does greatly affect the service. Our Fair Use Policy manages inappropriate use and makes sure the service can be used fairly by everyone.
2.
How does the Fair Use Policy work?
If you regularly use the service inappropriately during peak hours, and we believe this is unfairly affecting other customers' use of the service, we'll manage your bandwidth during peak times (which could result in reduced service speeds).If you continue to use your service inappropriately we reserve the right to end your agreement with us and will give you notice before doing so.
3.
How do I know if the Fair Use Policy affects me?
Our Fair Use Policy applies to all our customers but it'll only actually affect you if you're one of the very few customers who make inappropriate use of our service.If you don't use peer to peer, file sharing or other inappropriate software and you're not, for example, constantly downloading or uploading: videos or very large files, you're unlikely to be affected by our Fair Use Policy.
4.
What else do I need to bear in mind?
All thinkingWISP broadband users must comply with relevant copyright and intellectual property laws.Please note that some activities, such as using peer to peer or file sharing software, may contravene these laws. Under our terms and conditions, any illegal use of your service will be a breach of your contract and will allow us to end your service.
Thank you for your co-operation
ThinkingWISP full terms and conditions
To view a full, printable version of thinking wisp terms and conditions click on the PDF icon below:
Community links
We want to support communities. Why not check out these community sites.
Want to be listed here? Get in contact, all you need to do is be a community website and provide a link to ThinkingWISP.