2 Months FREE Broadband with ThinkingWISP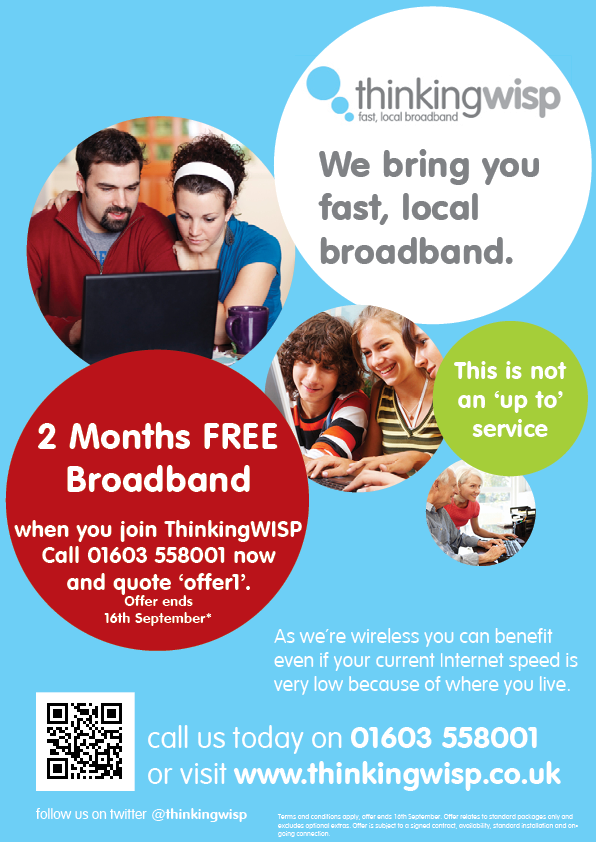 We're offering new customers 2 months free broadband when they join ThinkingWISP but hurry the offer only runs until 16th September.
ThinkingWISP connects homes and businesses to fast, reliable broadband through a network of masts. As it's wireless, you could benefit even if your current internet is slow because of where you live.
ThinkingWISP offers a range of broadband packages, with speeds up to 10 Mbit/s. The service comes with a 30 day money back guarantee.
*Terms and conditions apply, offer ends 16th September. Offer relates to standard packages only and excludes optional extras. Offer is subject to a signed contract, availability, standard installation and on-going connection.